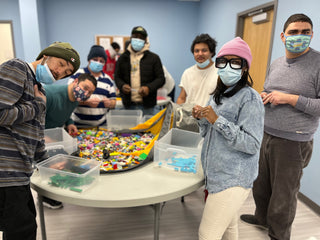 What's in the Store
We have a wide and frequently changing selections based on the donations we receive.
We wash, sort and repackage all the donated bricks. You can purchase by sets, color and/or fill a bag of things you would like. 
All merchandise is sold as-is.  We will try to identify missing pieces if we are made aware of it at the time of donation.